The Baobab is called the Tree of Life with good reason. It is capable of providing shelter, food and water for the animal and human inhabitants of the African savannah regions.
The cork-like bark is fire resistant and is used for cloth and rope. The leaves are used for condiments and medicines. The fruit, called "monkey bread", is rich in vitamin C and is eaten. The tree is capable of storing hundreds of litres of water, which is tapped in dry periods.
Mature trees are frequently hollow, providing living space for numerous animals and humans alike. Trees are even used as bars, barns and more. The Baobab also features as the Tree of Life in Disney's "Lion King", and is the centrepiece in Disney's Animal Kingdom.
Radio-carbon dating has measured that age of some Baobab trees at over 2,000 years old.
Myths and legends
For most of the year, the tree is leafless, and looks very much like it has its roots sticking up in the air. There are numerous legends offering explanations of how the tree came to be stuffed in the ground upside down, so it could no longer complain.
There are also numerous superstitions amongst native African people regarding the powers of the tree. Anyone who dares to pick a flower, for instance, will be eaten by a lion. On the other hand, of you drank water in which the seeds have been soaked, you'd be safe from a crocodile attack.
Want to know more? Have a look on answers.com.
Read about the African culture and traditions surrounding the baobab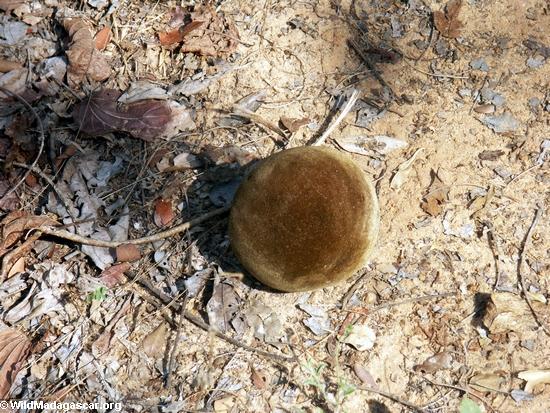 *Boabab fruit